Agnieszka Słowik
PhD student in the Artificial Intelligence Group at the University of Cambridge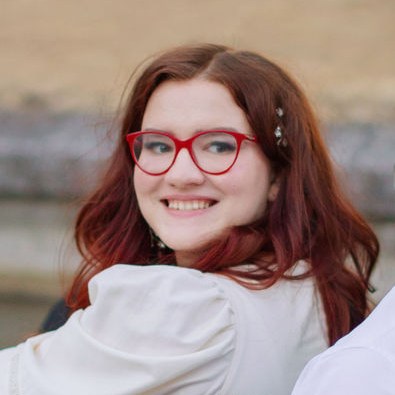 Office: FC14
Artificial Intelligence Group
Department of Computer Science and Technology
University of Cambridge
15 JJ Thomson Avenue
Cambridge CB3 0FD
United Kingdom
Hi, thanks for visiting my website! My name is Agnieszka (either /aɡˈɲɛʂ.ka/ or Aga works).
I am a second-year PhD student within the Artificial Intelligence Group at the University of Cambridge.
I am currently working as a Research Intern at Facebook AI Research where I am mentored by Léon Bottou.
My PhD supervisors are Sean Holden and Mateja Jamnik. I spent 10 months of my PhD so far as a Research Intern at Mila where I was supervised by William L. Hamilton, Anirudh Goyal and Yoshua Bengio.
My PhD topic is: Learning to generalise in a single-agent and multi-agent setting. I have been working on generalisation in emergent communication, visual reasoning and causal discovery. Follow @slowiika
I do my best to contribute to the departmental activities as well as to the broad machine learning community (most recently, as a reviewer for AISTATS 2021, ICLR 2021, ICML 2020, EMNLP 2020 and NeurIPS 2020). I also have a great passion for teaching and outreach activities (see examples in CV).
I hold an MSc with Distinction in Operational Research with Data Science from the University of Edinburgh (a joint programme between School of Mathematics and School of Informatics). In my MSc thesis I proposed a new approach to relational reasoning with convolutional neural networks. I also hold a BSc degree in Computer Science from the Jagiellonian University. In my BSc thesis I investigated probability distributions defining random projections in extreme learning machines under supervision of Wojciech Czarnecki.
Before my PhD, I had an opportunity to intern in data science and software engineering at IBM, Architech and Barclays UK.
I'm a traveller at heart: I visited 35 countries and lived in five so far. On that note, I had a chance to learn four foreign languages, which allows me to throw awkward sentences in attempts at icebreaking to this day. I also love mountains and Andrej Ivašković.
Contact: agnieszka [dot] slowik [at] cl [dot] cam [dot] ac [dot] uk
news
| | |
| --- | --- |
| Oct 24, 2020 | Our paper on Inductive Bias and Language Expressivity in Emergent Communication was accepted at the 4th NeurIPS Workshop on Emergent Communication: Talking to Strangers: Zero-Shot Emergent Communication! |
| Jul 28, 2020 | The project I supervised as a TA at AI4Good Summer Lab was presented at the AI4Good Demo Day and it won in the final competition as the best Academic project. The students were awarded a stipend and additional mentoring from academia. Congrats! |
| May 20, 2020 | I joined AI4Good Summer Lab as a Teaching Assistant! In May and June 2020 I taught intensive modules on Linear Algebra, Introduction to Probability, Calculus, Neural Networks and Reinforcement Learning to undergraduate students in STEM. |
| Mar 25, 2020 | Our paper on Analyzing Structural Priors in Multi-Agent Communication accepted as a spotlight talk at the Workshop on Adaptive and Learning Agents at AAMAS 2020 (ALA 2020)! See the slides and the recording. |
| Mar 13, 2020 | I presented a poster at the 14th Annual Machine Learning Symposium! |
| Feb 17, 2020 | I joined the Mila AI Institute of Quebec as a Research Intern supervised by Yoshua Bengio. |
| Feb 8, 2020 | I was a mentor and a panelist at Try AI, co-located with AAAI2020! My group of students won the "most in depth" presentation prize after they developed a prototype model for reducing methane emission. |
| Jan 15, 2020 | Happy to serve as a Program Chair of the AIDBEI 2020: AAAI 2020 Diversity Workshop: Mentoring Students from Underserved Populations! |
| Dec 5, 2019 | Our work on graph representation learning in emergent communication was accepted at the Workshop on Reinforcement Learning in Games at AAAI 2020! |
| Oct 25, 2019 | Our paper on Bayesian Optimisation for Premise Selection in Automated Theorem Proving was accepted at AAAI 2020 as a Student Abstract! |